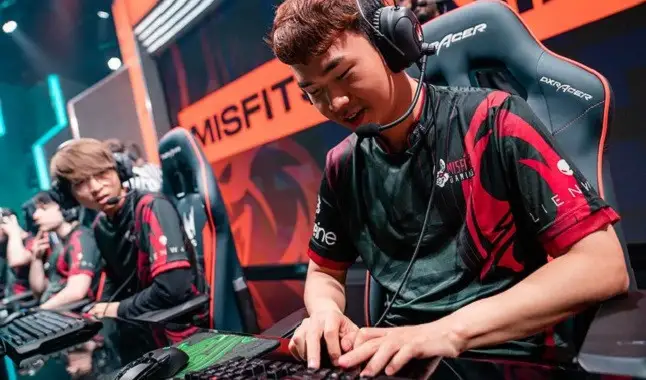 The support that became known playing for DragonX, "GorillA", will retire from League of Legends competitions; check the details.
This Wednesday morning started off sadly for League of Legends lovers, with the news that the support that became known playing for DragonX, "GorillA", will retire from LoL competitions. Acclaimed as one of the best supporters in the world, within one of the largest current organizations in the competitive landscape of League of Legends, Sandbox Gaming, the South Korean will no longer be active. The player's history within LCK is admired by the League of Legends audience, and even by its rivals.
"GorillA", which has been present in competitions since 2013, reached its peak within LCK, in the years 2016 and 2018, when it won three titles from LCK itself while acting for ROX Tigers, Longzhu Gaming and Kingzone DragonX. Although the player is recognized by several rivals, "GorillA" has never had the taste of winning a World Cup in his career. The closest he came was in 2015 when he took the runner-up of the 2015 World Championship, while working for ROX Tigers. In 2016, the player was present in the conquest of the second split of LCK, together with ROX Tigers.
However, his presence at Worlds began in 2014, when he wore the NaJin White Shield shirt. In this edition, the team fell in the quarterfinals of the playoffs and ended up being eliminated by Oh My God 3x0.
Check out today's matches at the Betting Academy!
The last time the player was in the spotlight was in LCK's first 2018 split, while wearing the Kingzone DragonX shirt. In this edition, the roster qualified for the MSI. Within the championship, the support saw his team fall and occupy the second position when obliterated by Royal Never Give Up by the score of 3x1.
Since then, from November 2018 until the second half of 2019, "GorillA" has played for Misfits. During this period the player was unable to effectively demonstrate his skills, and ended up leaving for Sandbox Gaming in November 2019. Despite the efforts of the player, in the 2020 splits Sandbox Gaming occupied the seventh position during the first split and the ninth place during the second split.
"Obviously, once I retire, I will be leaving behind some goals that I was never able to achieve as a professional player, and there are regrets that I will have to deal with. However, from now on, I want to invest more time in myself not as a player, but as a person. " - reported the South Korean player.