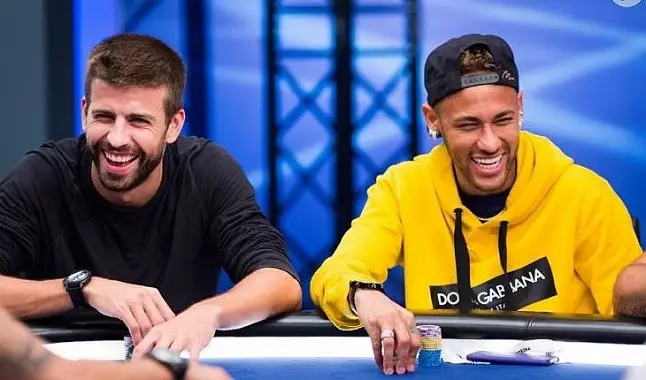 Along with Neymar, Cristiano Rolando and Piqué, check out some soccer players who are in the world of poker.
It is not new that poker is able to encompass several sports sectors, both football and eSports. There are several football players who are in the world of poker and manage to feed these two passions with extreme class. Thus, we at the Betting Academy decided to separate some of these names for you.
Cristiano Rolando
The Portuguese star, who plays for Juventus, has a somewhat reserved life, but during the years 2015 and 2016 the star was at the peak of the poker game. In addition, the athlete has already been together at the PokerStars tables.
Neymar Jr
The boy "ney" does not hide how much he loves football and poker. Recently, the player returned to the partnership with PokerStars and promoted, together with the house, a series of events called Blowout Series.
Ronaldo
The famous "phenomenon", in the past decade, promoted several poker events, helping to spread the sport of cards more and more. In addition, the player has earned more than $ 18.000 in poker events.
Tony Cascarino
The Irish athlete has a successful career within the French and English teams, but also within poker. The Irishman, who defended Ireland at the 1988 Euro Cup and the 1990 and 1994 World Cups, retired from football in 2000 and switched to other sports. In 2007, the former player ranked 14th on the European Poker Tour 2007.
Gerard Pique
The Barcelona star is considered a real poker pro, where he manages to reconcile his football life with that of poker. The player often participates in charity events and is present at the World Series of Poker championships. In addition, the player has also been present at a table with the boy "ney".
He now plays at the biggest online poker house in the world, PokerStars!