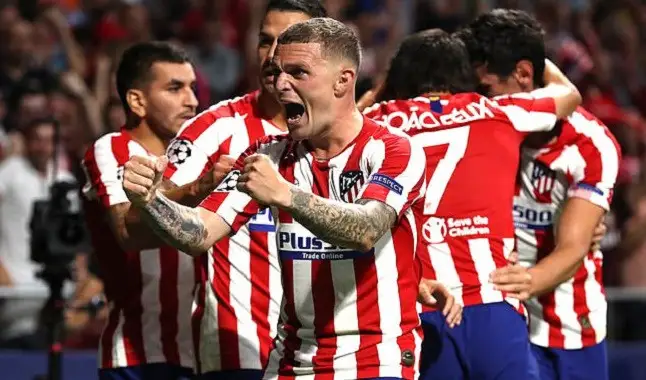 Karien Trippier has obtained clearance to return to the pitch while his case is being analyzed by FIFA.
The right back of the English national team and Atlético de Madrid, Karien Trippier will again be able to play in a football match, after being punished for involvement with sports betting. However, the most curious thing is the type of bet by which the Englishman is being judged: he bet on his own transfer.
Understand the case:
In 2018, Trippier indirectly bet on his own transfer from his former club Tottenham to Atletico Madrid. This type of gambling involvement is extremely prohibited in his country, and the player ended up being suspended for violating the stipulated rules. The punishment was communicated by the English Football Federation (FA) in December 2020.
First, the stipulated suspension was 10 weeks away from any activity that was related to football, but his current club appealed to FIFA, obtaining clearance for Trippier to return to acting while the case is judged. In addition, the athlete suffered a fine of approximately 500 thousand reais.
Atletico de Madrid seeks to reduce the penalty for its player, claiming that the time stipulated by the English Federation would directly impact only on the Spanish club's commitments, with no matches of his team during the expected time of punishment.
Even if the Madrid team obtained a first victory, obtaining the release of its player while the case is unfolded, the athlete can still resort to CAS (Court of Arbitration for Sport), against the penalty stipulated by the FA.
Trippier was at risk of being out of the Champions League until the eighth-finals against Chelsea, but Diego Simeone will likely feature his right back in games that will only take place in February. However, for the Spanish championship, the player will be on the field soon. This Saturday he already has a valid match for the national competition, against Athletic Bilbao.