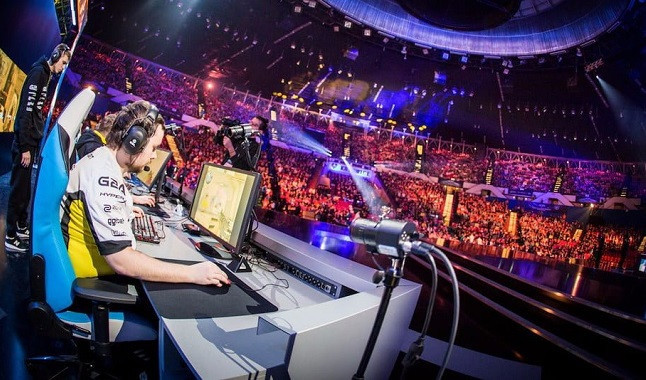 Study points out that the global eSports market may grow up to 70% in the next four years.
The eSports industry has been growing rapidly in recent years, and the market is projected to grow even more in this decade. A study by Juniper Research points out that the expected rate of expansion of the segment globally could be up to 70% in the next four years.

Currently, approximately
$ 2.1 billion
in revenue is generated in the eSports market per year. For 2025 the report predicts that the value will reach US $ 3.5 billion. Even though the Asian continent represents 50% of the public, Latin America appears as one of the places on the planet with the greatest possibility of development so that the numbers reach the expected projection.
This money will come from several areas that currently make up the
eSports market
, some of which are still under development. This is the case of subscriptions to platforms that offer streaming, in addition to the advertising market. Tickets for live events, and all the spectacle surrounding the competition, in addition to broadcast rights, are other sources of revenue that are in the survey.
By the end of this year, the eSports audience is expected to reach 800 million fans and viewers. For the year 2025, this number tends to grow according to the study, reaching the mark of 1 billion users. Even though the pandemic caused inconvenience to the events in person, the online audience grew in the meantime, being another way to explore the market.
"
Successful streaming platforms will be those that can cater for the differences in geographical regions, by including locally popular streamers and games titles into eSports events.
"-
Saidat Giwa-Osagie
, one of the study's authors, said.
Bet from wherever you are in eSports through the best online bookmakers!
All about the growth of eSports betting.