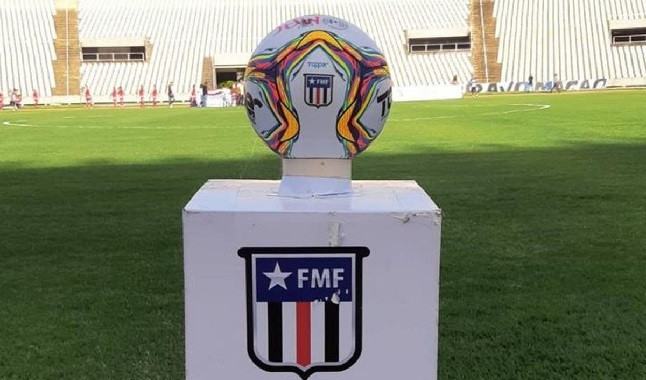 Federação Maranhense is investigating suspicion of manipulation in its championship.
The Maranhense Championship has barely started and there are already controversies to spare. Maranhense Football Federation suspects that there was manipulation of results in some games, and is investigating the case in secrecy. The organization did not want to give more specific details, such as the number of matches or which team or player would be involved, leaving us to wait for the next steps of the investigation.

Only one note was released, in which the Federation states that, after a complaint received last weekend, it decided to investigate the case in more detail:
"
The Maranhense Football Federation informs that, after a complaint received this Sunday, about a possible attempt to co-opt athletes, to manipulate matches results, it started investigating, in order to verify the veracity or not of the facts narrated
." The Board
Check all the MATCHES TODAY and follow them live!
There have been nine matches played so far by the
Campeonato Maranhense
, in two rounds. The third round has already started, with just one match played, between
Bacabal x São José
, with the home team winning by a score of 2 to 1. Maranhão has some traditional teams in the state, used to playing national competitions, as is the case of Sampaio Corrêa. This year the teams that came up from the second division were Iape and Bacabal.
The round sequence will end during the week, with the following games:
Pinheiro x Imperatriz
Iape x Moto
Youth x Sampaio
The Campeonato Maranhense is in the first phase, where all the teams face each other, in a single shift. The first two places advance straight to the semifinals, waiting for the other two teams, who will leave a square disputed between the teams that will stay from the third to the sixth place. Both the semifinals and the final will be played in first and second legs. The last two of the first phase, on the other hand, will be made official as the relegated of the season.
Bet wherever you want through the best online bookmakers!