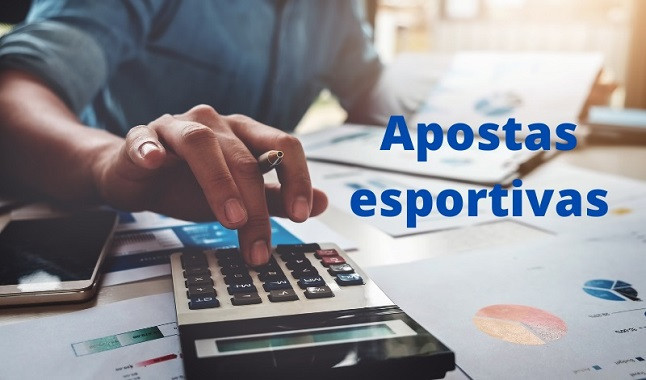 We will explain how the Kelly Criteria in betting works.
The first steps in the educational process of a human being is to learn the first words, in addition to practicing calculations of adding and subtracting. As the years go by, he acquires new knowledge, some of which are quite complex, such as theories and formulas, but everything serves for his growth and evolution. Betting is no different, as we begin with beginners, but during the journey we get to know and study markets, probabilities, management, methods, which directly assist in our success. That is why today we are going to talk about the Kelly Criterion, a formula that will help you find out what value to place on a bet to have the maximum win.

We will try to explain it in the simplest way, so that we can then present the formula and teach how to use it. When you choose a match to bet, for some reason you trust that team or player, but sometimes you have the question of how much money to put in that bet, how much of your bankroll is worth inserting in that event, because you are confident and believe it is worth it.
Kelly's formula
helps you to find this answer, not letting that feeling of impulsion and emotion blind you, but to
check mathematically if you can have an advantage on that bet
, and if you have, extract as much as you can.
The idea of ​​this criterion is to show you how much of your
assets (bankroll) should be wagered
when you have the probabilities of winning and losing, and of winning and possible losses, involved in a bet analysis. That way, it should only be used when you are convinced of this data, because the main idea is to m
aximize your gains,
while helping to minimize losses, even to not make the madness of zeroing the bank. So much so that you are unable to use it if the result is negative.
It is common to hear information about a match, for example: "this game clearly has a favorite" or "this game will be balanced, the chances are for both sides". For you to use this method you will have to
calculate these probabilities well
, give numbers to these assumptions, both the possibility of winning and losing, as they will be used in the formula and will help you get as close to the exact answer.
Let's go to the model
(there are some variations and adaptations of this formula, in addition to websites with calculators in which you only have the trouble of playing the numbers, but all these options will try to show you the same path)
You analyzed a game, took the necessary information, looked at the possibilities that the bookmaker gave you and came to the following conclusion: "match a little balanced, but Team X comes with a certain favoritism to win". So you stipulate 55% for this team. Automatically, Team Y has a 45% chance of ruining your bet, in your evaluation. The bookmaker is offering odd 2.00. Let's go to the formula.
Kelly Criterion Formula: (B * P - Q) / B
Meaning
:
B = odds -1
P = odds you stipulated of winning the bet
Q = odds of losing (ie 1 - P)
Example
:
B = 2 - 1 = 1
P = 0.55
Q = 1 - 0.55 = 0.45
(1 x 0.55 - 0.45) / 1 =
0,10
After the calculation, it was stipulated that you must bet
10% of your bankroll
on that match.
Depending on the game and the values ​​you stipulated in the odds, these numbers can be quite high after the final calculation. It is obvious that with bankroll management you probably will not be willing to take chances, so variations of this method have been created, such as
Kelly's Fractional Method
, where, for example, you bet only half the amount that was stipulated. In our example it would be 5%. It will all depend on your analysis, willingness and confidence to put your money into that event.
Many bettors use only this method and have great success, while others prefer to apply different schemes and formulas, but the important thing is that you learn, study, make adaptations and extract the maximum they can offer you. The most challenging thing is that you
set the right numbers when giving values ​​to the teams
, so a lot of research and analysis is needed. When this method was created by mathematician and physicist
John Larry Kelly Jr.
, it proved to be quite effective in Casino games and Stock Exchange, as it has proven to offer long-term gains, in addition to avoiding the loss of everything in the middle of the road, because it provides you with this safety margin in the result to be bet.
Bet wherever you are through the best online bookmakers!