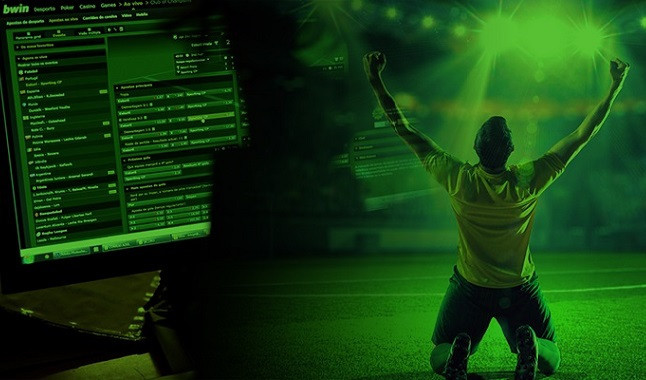 We will explain how the Moneyline betting market works.
If you are new to sports betting and at some point you encounter the term "Moneyline betting", you need not be frightened, as this is the most common type of bet to be made in a match or event, whether for beginners (mainly) or by those who already have some experience in this segment.

We are basically talking about you choosing the winner of a match, in which the market normally offers you two options: to win Team A / Player A or Team B / Player B. Easy right? But you saw that we put the word 'normally' in the previous sentence, and that has an explanation. There are many markets for you to bet on in a game, each with a different characteristic, and that we will explain throughout the text.

Moneyline Bets
will then be choosing which team (or players) will win a match. In tennis we will have Federer vs Nadal (big game!). The linear bet in that game will be to
bet on the winner
. In American football we will have Chiefs vs. Patriots, the linear bet will be to choose which franchise will win. Simple, no difference or points margins, just choose your favorite to win the duel.
The important issue to be detailed is that this type of bet is common in
modalities
that cannot
end in a draw
. So we are insisting on the idea of ​​choosing Winner A or Winner B.
But then you must be asking yourself: What about football? Well, there is also a
Moneyline bet in football
, but we can use a slightly different term, like linear bet in a
three parted market
. In this specific case, football gives you the option to bet on a draw. In other words, there are three options: Winner A, Draw, Winner B. But the rest remains the same, you choose only one option and have to hope that the winner is. If you are new to bookmakers, it will be common to see the option as 1X2. 1 (home team wins) - X (draw wins) - 2 (visiting team wins).
There are alternative markets in football, which in case of a tie the bet is returned, it is not considered a lost bet, that is, you do not win but neither do you lose. So it is important to be careful when betting on football,
analyzing and interpreting the odds well
, as we gave an example of
traditional moneyline betting
(choose the winner, and you will win or lose) and we also show you these alternative paths where the tie is included ( where you can have the stake returned).
Moneyline bets are then decided solely on the outcome of the game
. They do not include and are not influenced by the difference in the winning margin, points scored, goals scored, etc. Some of these alternative types that we cite are called Handicap, which is important to differentiate from linear betting.
The
Handicap
is an alternative regarding choosing the winner of the game in a simplistic way, as it is in the linear bet. You can choose the same winner, but
choosing a specific margin for victory
, be it goals, points, etc. In a basketball game, for example, a team can be super favorite (in your opinion) to win a game. So you are not content to just place him as a winner (straight bet), you prefer the "Handicap -7.5" option on that same team, that is, you count that that team will win, but with a difference of at least eight points. Obviously the odds will be different, you can win more in the second option, because the risk is higher compared to the first option, and this is how the bets work.
In summary,
there are several types of markets
, each with its characteristics, with its probabilities, odd's, leaving you to prepare, study them, make the correct reading, find value in these numbers and choose the option that you believe to be the most in account. Good luck.
Bet wherever you are through the best online bookmakers!