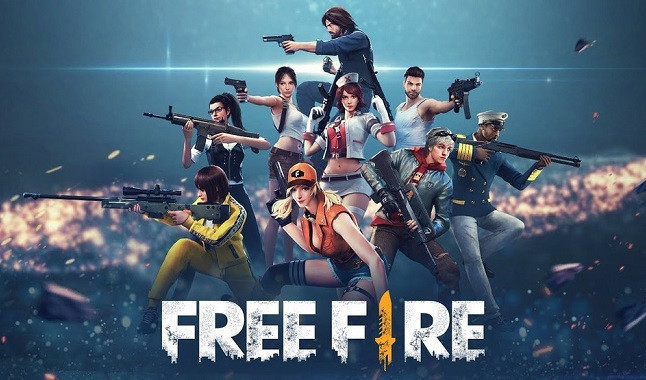 Get in the know and learn where the best places in Bermuda are to improve your gameplay!
The Battle Royale developed by Garena company, Free Fire, always has its Bermuda map highlighted. The map requires a good strategy to stay alive until the end of the game with more than fifty simultaneous players. Having said that, we at the Betting Academy have decided to bring some of the best locations in Bermuda to maintain your position and stay alive throughout your gameplay.

Join our channel on Telegram - Clicking HERE!
What are the best locations in Bermuda?
To better answer this question, it is necessary to know that in
Bermuda
there are 18 cities in total, but at the time of the fighting,
12 locations
are frequently targeted. So it's important to keep in mind the times you've asked "
Where do players tend to fall most?
" This question should always be present when starting a new game in
Free Fire
.
Once you've managed to answer the previous question, it's time to take a closer look at the
Bermuda
map. There are several aspects that need to be highlighted, for example: which location tends to have a better starting loot? Another factor that must be analyzed is where is the best place for your team to develop? After all, is your team usually better at rush hour or would you rather be defensive for a while? All of these questions must be answered before wanting to strategize within the
Bermuda
map. So, having answered all that, let's get down to business.
Be sure to check out today's matches at the Betting Academy!
Peak
Perhaps one of the cities most coveted by players who understand positioning in
Free Fire,
is
Peak
. The city, which is practically the heart of the
Bermuda
map, tends to have a good initial loot, but with some areas a little scattered. However, the fact that
Peak City
is in the center of the Bermuda map, allows you and your squad to have a very privileged position, as you can spend a lot of time there. Located near
Kota Tua
, the city provides a very short approximation to the neighboring city, which can come in handy for your team when looking for more items.
However, it is imperative to emphasize that
Peak City
is for players who are already used to strategies and markings in
Free Fire
, and consequently is a place for enemies to approach to take position, as well as you and your team. Soon, pay extra attention when landing on
Peak
.
Observatory
The
Observatory
is the second prime location in the game. Being between two locations,
Hangar
and
Graveyard
, the location has one of the best loot for the beginning of the game. That said,
Observatory
is a pretty sprawling location, and can be used to plan your team's next steps with ease.
However, as with
Peak
, it's important to keep an eye on the surroundings as the location is targeted by many players.
Factory
The next most useful location in
Free Fire
is the
Factory
. Due to its high buildings, the location can provide your squad with a very wide view of the game, which can have the advantage of knowing where the enemies are nearby. In addition,
Factory
is also extremely close to
Pochinok
and
Mars
, places where your team will certainly want to do some initial
loot
.
However, it is worth noting that
Pochinok
is a very busy place with lots of fighting, so be careful in your steps in these places. Despite being a great game opportunity, it can also end your happiness in moments.
Bet from wherever you are in eSports through the best online bookmakers!