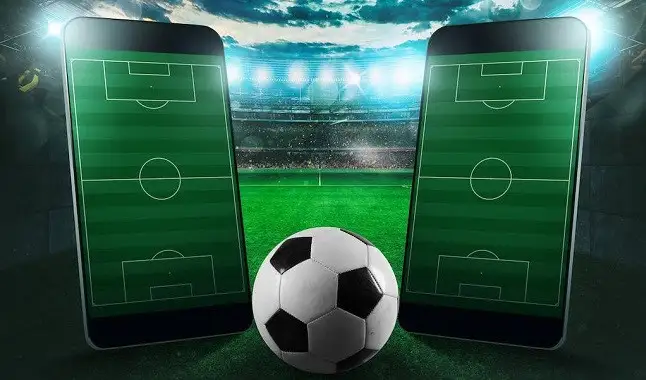 Many gamblers enter the world of betting under the illusion that they know everything.
Let's answer the article's question very directly: no, betting friend, you won't be successful in betting just because you watch enough football. The reason? Being a gambler is much more complex than that, and we can list several reasons why. That's what we're going to do in this article, pointing out some interesting things that you have to stay tuned to.

Join our channel on Telegram - Clicking HERE!
Think about it, a
player
who was an ace on the field, with many titles, who knew how to treat the ball like a few do, is a guarantee of success when he becomes a
football coach
? No, and we have examples of failure in recent decades. Just like athletes who were only average, today they are great teachers, being employed in the best teams in the world.
Check out all the MATCHES TODAY and follow them live!
What does this have to do with
betting
? It's just an example that one thing doesn't necessarily lead to another, even though they are
connected
. Obviously, it's important that you stick with it, that is, know a lot about where you're putting your money and time. Therefore, understanding everything that involves a sport, and in this case we are talking about
football
, makes it easier and even more pleasurable.
However, as you understand how the world of
betting
works, you will realize that even those who are not very interested in sports can make great gains, precisely because there are other things involved in a bet, such as
math
,
techniques
,
methods
,
management
,
patterns
, etc. But we don't want to tie a knot in your head, so let's make a summary and that will be enough for you to realize that you need to prepare a lot more than you think.
Where
money
is involved, some things come together, and one of them is your
psychological
capacity to deal with it, especially when it comes to losing bets. It's easy to guess which team will win in the round, or whether a team will score goals, until such time as there is money involved in this analysis. Many people, most of them to tell you the truth, do not know how to deal with disappointments and losses. So, you can be a
football scholar
and still lose everything, simply because you don't know how to handle your funds. And it's not just about the losses, because winning a few bets in a row gives you a false feeling that you're already prepared, and you could have a big fall right away.
Another thing is to understand how
odds
work, the
lines
, why the
odds
move, and finally knowing how to find value in them. It is not because the bookmaker is offering a certain odd that that represents the real chance of that probability occurring. It is necessary to find ways to
read correctly
, seeking to exploit the best advantages, avoiding getting into holes. In the same way that there are odds that have no value, there are others that are way above the average, it is enough to know how to evaluate in the best way possible. But just being good at the theoretical issues of
football
will not prepare you for this, because only with a lot of study, dedication and patience will you acquire this knowledge.
Finally, working with
methods and management
will be an important foundation to gain in this journey. The moment you have the
discipline
, both in the money that must be placed on this bet, and in concluding that it is a good entry to make (through a method, pattern), you will be on the right path. How many millionaires lose everything just because they don't know how to deal with their finances, or don't have strategic plans for important or unexpected decisions? Because that's what's most in betting.
Thus, it is great to understand everything that involves
football
, the best teams, competitions, the characteristics of each club, and being informed of the day's news. But here the demand is much greater, so prepare yourself, be diligent, patient and always seek to evolve. Good luck.
Bet wherever you want through the best online bookmakers!