R. Central Vélez betting prediction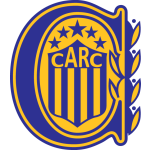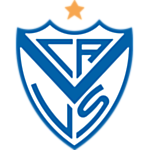 Preview
Rosario Central and Vélez Sarsfield face at the Dr. Lisandro de la Torre Stadium, Rosario, in a match for the 17th round of the Argentinean championship.

The head to head history favours Vélez Sarsfield, which in 11 matches registers 6 wins, 3 draws and 2 losses. However, in the last match at this stadium there was a goalless draw between the two teams.

Analysis R. Central
Rosario Central is one of the candidates to win the title. They are in the 4th position, with 31 points, only 3 behind leaders Boca Juniors. In the last match they have beaten Aldosivi by 3-1.
In home matches, coach Eduardo Coudet's team registers 3 wins and 4 draws. All of the draws have had the same final score: 1-1.
In 6 of their 7 home matches there were goals by both home and away team. However, only 29% of the matches have ended with over 2,5 goals.
Probable Line-up:
Mauricio Caranta; Pablo Álvarez, Alejandro Donatti, Javier Pinola, Cristian Villagra; Ney Domínguez, Damián Musto, Jonás Aguirre, Franco Cervi, César Delgado; Marco Rubén.
Coach:
Eduardo Coudet
Confirmed Lineup: M. García, J. Pinola, C. Villagra, A. Donatti, V. Salazar, W. Montoya, F. Cervi, D. Musto, N. Domínguez, J. Aguirre, M. Ruben.

Analysis Vélez
Vélez Sarsfield has had a disappointing season so far. They are in the 19th position, with 19 points, after 5 wins, 4 draws and 7 losses. In the last match for the championship Vélez tied 2-2 against con el Tigre.
Their biggest problem so far has been their away results, since they have only won a single match in 7. In the last away match they lost 3-1.
Unlike their opponents, in Vélez away matches there are usually many goals: 57% of their matches have ended with Over 2,5 goals. They have been able to come back from a negative result only once so far.
Probable Line-up:
Alan Aguerre; Nicolás Tripichio, Facundo Cardozo, Lautaro Gianetti, Damián Pérez; Leandro Somoza, Lucas Romero, Agustín Doffo; Yamil Asad, Rodrigo Bella, Milton Caraglio.
Coach:
Miguel Ángel Russo
Confirmed Lineup: A. Aguerre, L. Gianetti, F. Cardozo, D. Pérez, N. Tripichio, L. Romero, I. Bella, A. Doffo, F. Alvarenga, M. Caraglio.
Coach: L. Somoza.
There are more free betting tips, see ALL future tips available!
NOTE: Statistical values limited to the matches in our database.
Frequently asked questions
👉 Which is the recommended bet for the Rosario Central Vélez Sarsfield match?
The tip and bet suggestion for the Rosario Central vs Vélez Sarsfield match, on 20 July 2015, of the preview written by the editors of Betting Academy Singapore, goes to: A favor del Rosario Central ⇒ odd 1.65 at dhoze.
👉 In which stadium will the Rosario Central Vélez Sarsfield be played?
The Rosario Central vs Vélez Sarsfield on 20 July 2015 will be played at Rosario, Provincia de Santa Fe, Estadio Dr. Lisandro de la Torre.
Primera División - 2015
100%

468 / 468 Games




Home team wins

41.67%

Draws

30.34%

Away team wins

27.99%

Over 1.5

64.96%

Over 2.5

41.24%

Over 3.5

19.44%

Goals

1045

Goals /match

2.23

Goals /match home

1.27

Goals /match away

0.96

Both teams score

48.72%

Goals after 80'

18.18%
View all
Football Competitions
National Club Competitions
International Club Competitions
View All