Analysis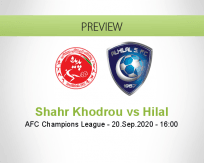 Shahr Khodrou vs Al Hilal
In this match, Shahr Khodrou's team aims to score points, so they'll have to leave for the game. The visitors want at least a tie, so they should mark strong. We wait for a truncated game with a lot of marking. We bet that no more than 2.5 goals will occur in the match.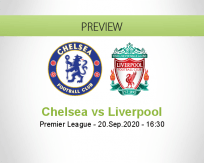 Chelsea vs Liverpool
The most likely scenario for this challenge will be the occurrence of several goals. It is certain that a clash controlled by the visitors is expected, however, the two teams entered this edition of the Premier League in the best way. Thus, it is expected that both are very motivated and provide a very positive football.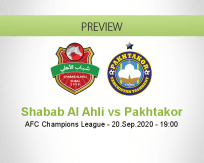 Shabab Al Ahli vs Pakhtakor
Shabab Al Ahli will have a complicated confrontation ahead of them, so they'll have to pay attention in the field. The visitors want the three points, so they should leave with everything up. The guests are more qualified and should show this throughout the match. We'll bet on Pakhtakor's triumph for this match.
See all previews
Community tips on a contest
make a tip
win prizes
Month's top Tipsters
1

Val Rodrigues

20€

2,554%

2

ratazanas

17,5€

1,665%

3

honorato67

15€

1,462%

4

Boom16

12,5€

1,211%

5

Hugo Alves0406

10€

1,173%

6

El Tipster

10€

1,155%

7

Foles89

10€

1,126%

8

napster2121

10€

1,079%

9

Régis Oliveira

10€

964%

10

vinibelle

10€

919%
See all