Analysis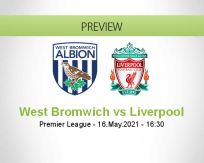 West Bromwich vs Liverpool
The most likely scenario for this challenge is the existence of several goals. We believe that it will be a very open game and with several scoring opportunities for both teams due to the offensive power shown in the last games. Playing at its stadium, West Bromwich Albion has shown some ease in creating goal situations, on the other hand, Liverpool has great offensive power, being very likely to be able to successfully take advantage of the space on the opponent's back.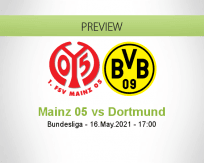 Mainz 05 vs Dortmund
This game puts on the pitch two teams that arrive at this round very motivated and that is why a very balanced game with chances of goals is expected. On the one hand, Borussia Dortmund has a quality squad, on the other, a Mainz 05 very dangerous on the counterattack. Another important information is the high average of goals conceded by the teams in these conditions. That said, betting in favor of the "Over 3 Goals" market is a good option.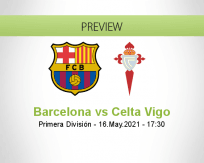 Barcelona vs Celta Vigo
This game puts face-to-face teams that have different game models. On the one hand, Barcelona likes to have the ball and play in an organized way, while Sevilla likes to act in a more direct way, particularly in the counterattack. It should be noted that the two sides usually score many goals in these conditions. Taking into account all these details, risking in favor of the '' Over 3.25 Goals '' market is a good option.
See all previews
Community tips on a contest
make a tip
win prizes
Month's top Tipsters
1

emef11

20€

2,446%

2

hcmanager

17,5€

1,914%

3

Fábio Rosa

15€

1,427%

4

jmclipper

12,5€

1,314%

5

danieljfn9

10€

1,300%

6

alfabeto

10€

1,045%

7

Jmms

10€

1,034%

8

Silva Caio

10€

1,029%

9

leopires

10€

1,024%

10

Paulo Fabricio Reis

10€

946%
See all